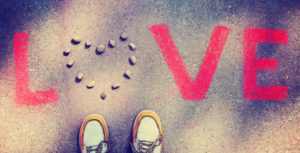 In a world where there's too much of a mess and uncertainties… finding love is a challenge. You would encounter people who would want you for nothing more that you expect or love you in a way that you cant take. Real Love Psychics can play a crucial role in helping you discover the path to true love.
Here is a 13-point overview of how an experienced psychic can help you find lifelong love and companionship:
1.       A psychic provides a channel for spiritual healing
Such healing can help rectify emotional imbalances. Letting go of negativity is the only way to achieve closure and clear the path towards true love and happiness. A good psychic will restore balance and create a positive outlook.
2.       Talking to a psychic gives comfort during  emotionally difficult times
Fighting depression and relieving unhealthy feelings and associations involves techniques such as visualization. This will be achieved in partnership with an adept psychic.
3.      A psychic can read your aura
Psychic aura can reveal the energy that surrounds a particular situation and the possibilities available. A psychic can detect unique energies and reveal the type of person that best suits you.
4.      A psychic can provide timeless insights
A psychic reading can offer a reflection on your present, past and future. A gifted psychic has the skills to understand that which you hide from yourself and to see, with clarity, what is really happening.
5.       A psychic can reassure about the future
The reassurance that we receive from love psychics helps us to continue to have faith in our ability to find a better future. With their support and guidance we will be successful in attracting the ideal romantic partner.
6.       A psychic helps you achieve greater self-awareness
A psychic examines how you feel about yourself and helps you be aware of all your possibilities. With such awareness, you get a clearer, unaffected view of your love life. Know who you are first and only then acan  psychic help you find love
7.    A psychic gives guidance
Psychics provide guidance by connecting you to the spiritual world and showing you what you really need to achieve happiness. They help you to develop behaviors to attract your soul mate.
8.       Psychics help you regain balance
By reflecting upon the part of the self from which you have become estranged, a psychic can connect the conscious and unconscious you, center you and help you be at one with yourself.
9.       A psychic turns confusion into clarity
A psychic helps you to confront the truth contained in certain situations and empowers you to make difficult changes. By bringing clarity to your thoughts, a psychic provides a fresh and healthy approach to a new relationship.
10.   A psychic provides helpful advice
A psychic gives suggestions about where and how you are most likely to find love and provides invaluable advice about when to best seek romance. He or she can help you understand the choices that are available and the consequences of your actions.
11.   A psychic provides inspiration
No matter what stage you are at in your love search, gifted psychics guide and inspire you through difficult and confusing times. They boost your confidence through readings.
12.   Psychics provide insights
Professional psychics provide insights that broaden your choices. These help you make better love decisions and determine who is attracted to you.
13.   Psychics awaken your intuition
The answers we seek are within ourselves. Gifted psychics help us to get in touch with our intuition. They reconnect us, at a deeper level, with our spirituality and help us interpret signs and signals which the universe offers to us.
In conclusion…it is vital that we seek the spiritual energy which psychic involvement offers in our search for love. We all need to be aware of where and when the "love of your life" opportunity is likely to arise.